Share:

On the current SPX500 chart, we see the development of a large impulse consisting of sub-waves I-II-III-IV-V, or rather its final part.
We can notice a cycle correction IV in the form of a primary triple zigzag, after which the price went up.
In the near future, the market may move up above the maximum of 4636.46 within the final cycle wave V, which will take the form of a primary degree impulse, as shown on the chart.
At the indicated price mark of 4636.46, we can expect the end of the primary impulse ③.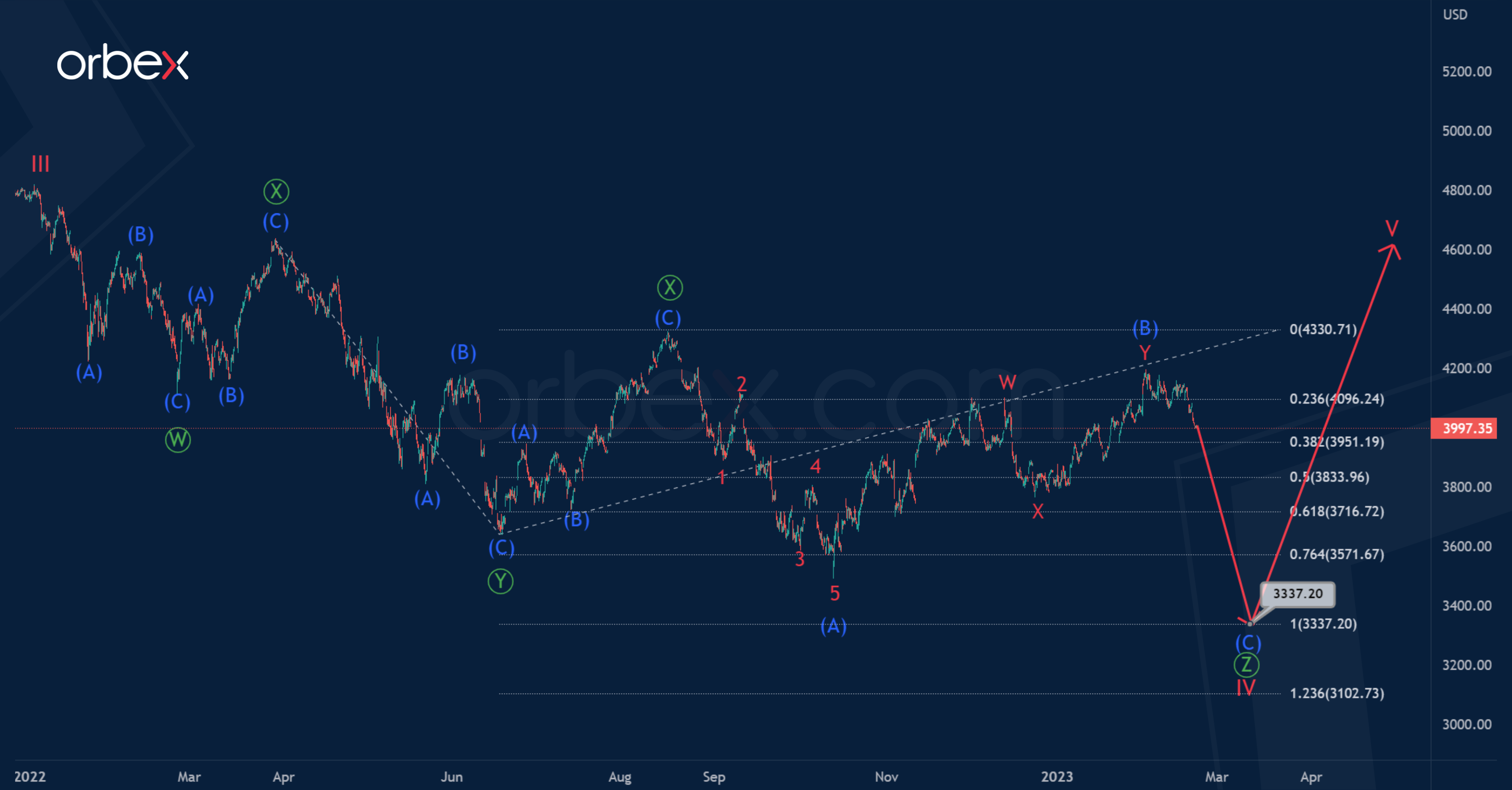 However, the construction of correction IV can continue, so let's consider the second option. Perhaps its actionary wave Ⓩ tends to equality with the wave Ⓨ.
In the near future, the price is expected to fall to the price mark of 3337.20. At that level, sub-waves Ⓩ and Ⓨ will be equal.
Then, after reaching the specified level, the price can turn around and start an upward movement.