Share:

Bitcoin price action of late has fueled optimism among traders as the asset climbs toward $27,000 after a weak performance throughout August and the first two weeks of September. BTC holders are likely watching the Federal Open Market Committee (FOMC) meeting on Wednesday closely for cues on where the asset's price is headed next. 
The US Federal Reserve's interest rate decision could act as a potential volatility driver for the asset as macroeconomic factors have had an impact on BTC prices throughout 2023. Bitcoin price is heading into a volatility-filled week with the Federal Reserve meeting on Wednesday. 
XRP price is above the $0.50 level on Wednesday, a key support for the altcoin in its comeback from the recent decline. While the New York financial regulator dropped Ripple XRP from its "greenlist," the move failed to dampen the recovery of XRP. Ripple XRP was among one of the assets dropped from the list. While XRP holders and market participants expected a negative impact on the altcoin's price, the asset continued its recovery and analysts set a target of $1.31 for the cryptocurrency.
Ripple's XRP token removal from the NYDFS's greenlist on Monday turned out to be a non-event for the altcoin. Market participants noted that except Bitcoin, Ethereum and a handful of stablecoins, no other cryptocurrencies feature on the list.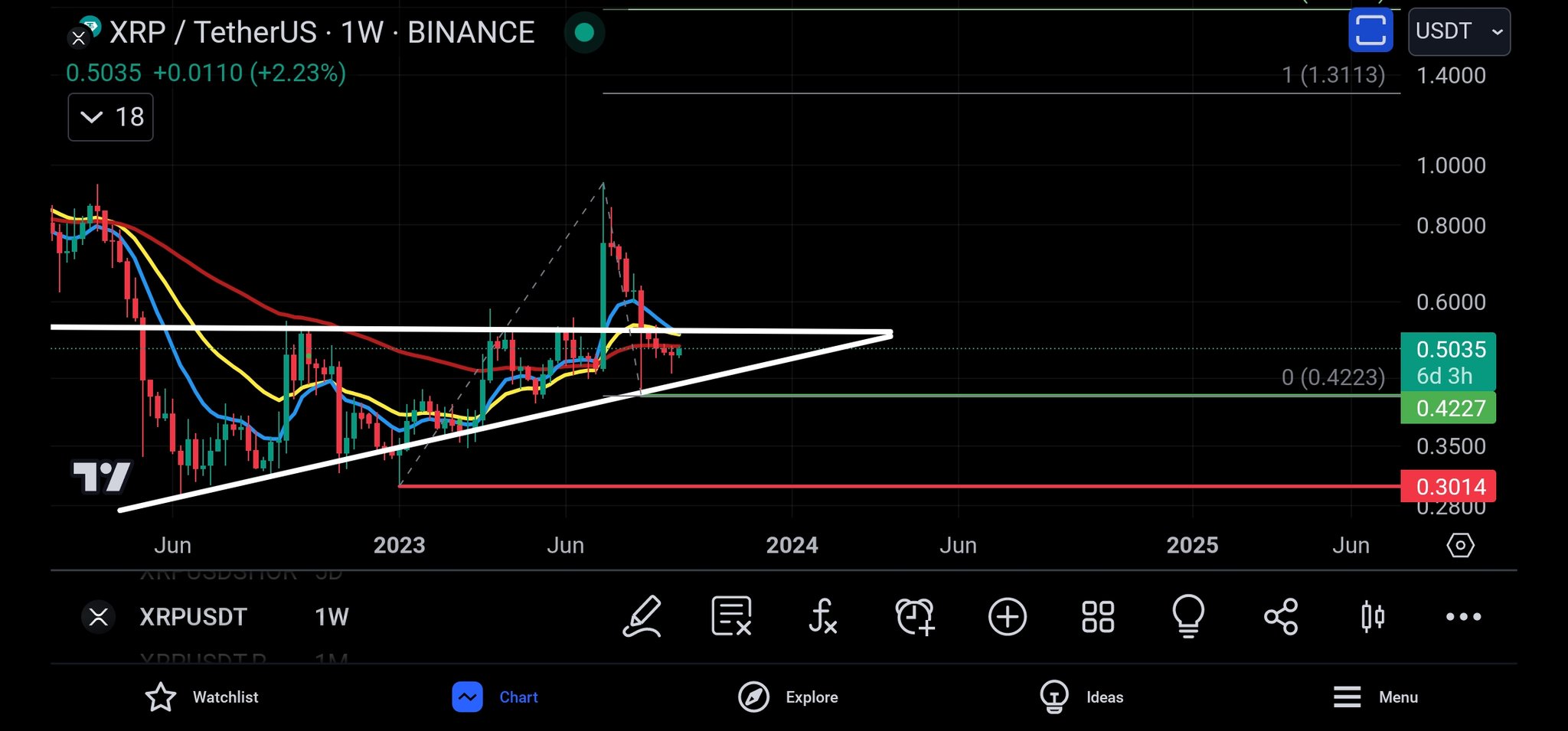 Optimism, an Ethereum Layer 2 blockchain powered by OP, has started to distribute its token to eligible wallet addresses in the third round of its airdrop. The Layer 2 chain said late Monday via its official X account that there is no claims page, meaningthat eligible users will receive their share of OP tokens directly to their wallets.
OP price gains 2% on the day, although the token appears to be on a downward trend. Optimism's third airdrop is aimed at rewarding positive sum contributors to the Optimism Collective DAO, the blockchain said in a statement on X (formerly Twitter). The Ethereum Layer 2 chain informed market participants that there is no claims page for the airdrop. The project is directly transferring OP tokens to eligible wallet addresses. 
Today Optimism is announcing OP Airdrop #3.

19M OP allocated to over 31k unique addresses to reward positive-sum governance participation in the Collective.

Read on for details on eligibility criteria and allocations.

— Optimism (_) (@optimismFND) September 18, 2023
---